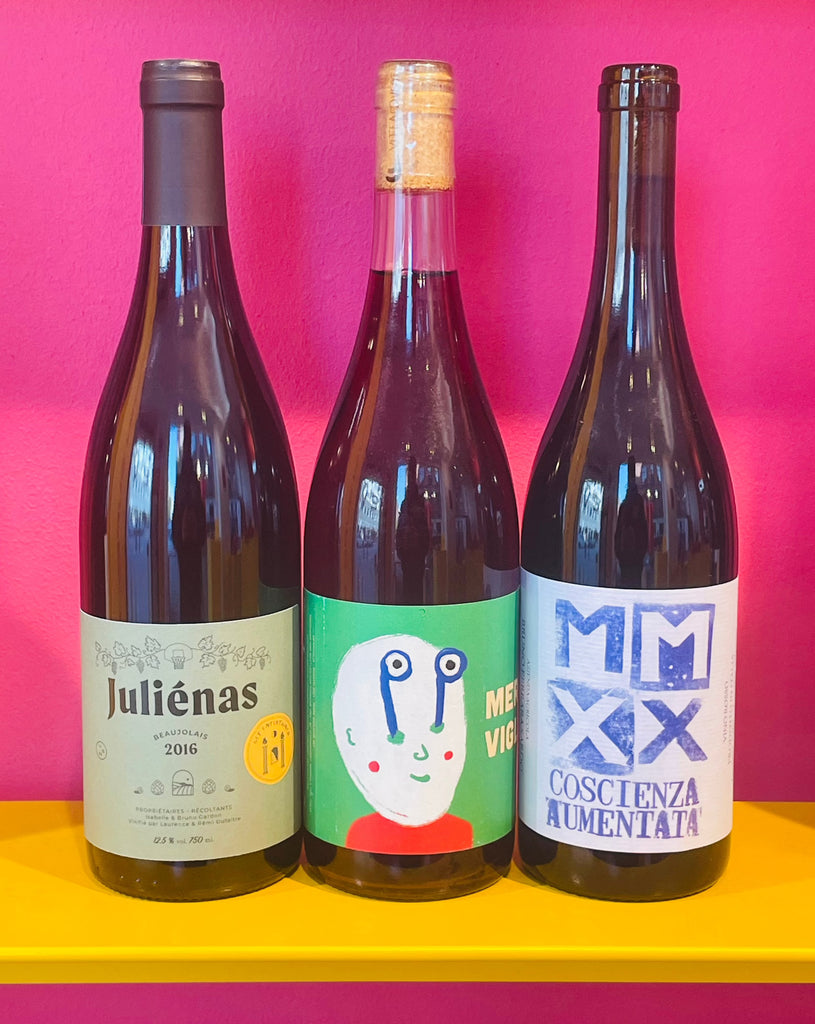 Vinsupernaturel
Regular price
580.00 DKK
Sale price
460.00 DKK
Unit price
per
Offer
Sold out
After long and late hours of internal discussions about our favourite red wines, we've come up with three, that we can (mostly) agree on, as being some of the most exciting in the store at the moment. The three of them together are guaranteed to take you on a red wine lovers journey. Enjoy!
Julienas 2016: A beautifully made Gamay that offers lots of red fruit, a hint of spiciness and some nice complexity due to the ageing. The mouthfeel is light yet structured and the finish is delightfully long and persistent. Great stuff.
Meraviglia: Brimming with the energy of red fruits, Meraviglia is a wine which practically screams drink me. Parpato is a rare local grape which seems to bring some of the Sicilian sun with it right into the bottle. Here is something which sits between a bold rosato and a light red, spending 2 days on the skins to eek out a little more of the grapes' pleasantly bitter herbaceous notes.
MMXX: Made from Nerello Mascalese, MMXX has a nice balance between acidity and fruit. It's great with rich Italian food as the tannins and notes of forest berries plays well against meat- or tomato-based pasta dishes.

Details

Country:

Region:

Size: 0

Alc: