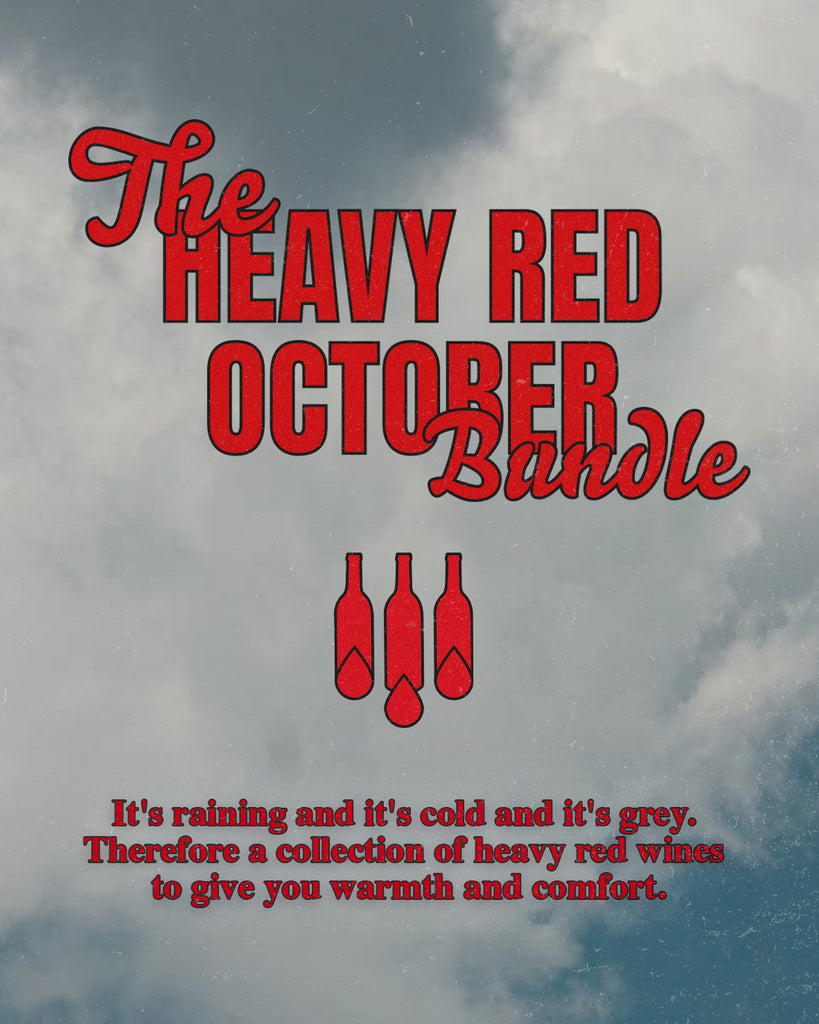 Vinsupernaturel
Regular price
720.00 DKK
Sale price
565.00 DKK
Unit price
per
Offer
Sold out
It's October and it's raining and it's cold and it's grey. Therefore a collection of hevy red wines to give you warmth and comfort. These three are for the coming dark afternoons with movies under the blanket. They go well with the seasonal foods as well
Ferrigno Cesanese: Ferrigno Cesanese is a flavourful red made from the local Lazio grape Cesanese (including a small handful of Sangiovese). The nose is delicate with red berries and some spicy vibes, while the palate packs a punch with more meaty and earthy tones. 
Güterweg: Peak blaufränkisch. Pronounced tannins, fruit and acidity. Very nice structure, and lingers in the mouth for a while. A hint of spice on the nose and in the mouth. If you wanna convince someone, that natural wine can be well made, elegant and balanced, this is your guy.
Nzemmula '15: Strong tannins, dark fruit and a medium body makes this a great contender to the often heavy Italian styles dominating the Christmas table. Nerello Mascalese shines in this Etna rosso, and the ageing gives it depth and character.
Details

Country:

Region:

Size: 0

Alc: